Outdoor Lab Staff
Neil Heinekamp
Co-Director/Teacher- Outdoor Lab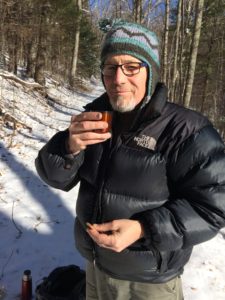 Neil's educational background includes an A.A.S. in Forestry from Paul Smith's College and a B.S. in Natural Resources from Cornell University. His continuing education has included study of native wild plants, wildflowers, vernal pools, the geology of the region, meteorology, and wilderness first aid. He is an avid hiker and birder and has a particular interest in herptiles—such as the spotted salamander, found at the Outdoor Lab.  In fact, he is conducting a multi-year study of spotted salamanders at the Lab. 
He and his wife, Sue Eisenfeld, have lived in Arlington for more than 25 years.
---
Christine Payack
Co-Director/Teacher- Outdoor Lab
Christine Payack is honored to be part of the Outdoor Lab community!  She joined the Lab staff in 2016 by way of Jamestown Elementary School (JES) in Arlington where she was a second grade teacher, the Science Lead and supervisor of the fifth grade Green Team. Her colleagues named her the JES Teacher of the Year in 2013-14.
Her public school teaching experience spans over 30 years in VA, NH and Cambridge, MA and also includes working with children and adults in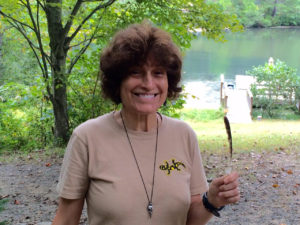 various afterschool, community and environmental centers. Christine's students called her the "Creature Teacher" because of her love for all animals domestic and wild. She earned a B.Sc. in Animal Ecology and Conservation from the University of Massachusetts/Amherst and a M.Sc. in Environmental Studies from Antioch New England Graduate School. Christine was recognized as the 1995 Massachusetts Audubon Conservation Teacher of the Year. She is a participant in the Smithsonian's Migratory Bird Center Bridging the Americas program. In the summer, she teaches at the National Zoo's Summer Safari Day Camp. Christine brings her passion for the natural world into her work with children –striving to teach children to care about each other and all living things– so they believe they can and will make a difference for the environment today and in the future.
Christine hails from New Jersey. She enjoys reading her field guides, sorting through her "biofacts" and learning as much as she can about nature.  She lives with her elegant retired greyhound, friendly cat, former classroom guinea pig and elder cockatiel.
---
Anthony Adamovich
Staff, Outdoor Lab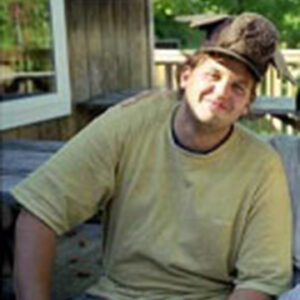 Anthony went to Northern Virginia Community College and to Prescott College in Central Arizona. His continuing education has included study of native wild edible plants, wildflowers, and amphibians, such as becoming a certified FrogWatcher through the Smithsonian Conservation Biology Institute. Anthony is also certified as a Wilderness First Responder. Among his many other experiences, he spent the 1997-1998 school year developing and leading programs for State Forests and Parks of Massachusetts under the Student Conservation Association and AmeriCorps. Anthony enjoys playing music, hiking, birdwatching, and exploring and being in the outdoors.
He lives in Front Royal with his wife Na and their son Winslow.
---
Charlie Campbell
Staff, Outdoor Lab
Charlie Campbell (a.k.a. Mr. Moose) joined the Lab Staff in January of 2015.  His responsibilities include teaching/leading student groups, as well as maintaining the Outdoor Lab property and facilities.
Charlie grew up in New E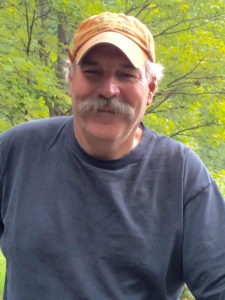 ngland where he developed an appreciation for the outdoors during his school years in Vermont and summer vacations on Cape Cod.  "What the fifth graders experience on their two-day overnight field trips include many of the every-day activities that were regular days for me as a kid growing up", says Charlie.  Most Vermont weekends were spent exploring the woods, hiking, skiing, fishing and most summer days were spent paddling, sailing, and exploring the National Seashore and freshwater kettle ponds that dot the Cape.
Charlie graduated from the University of Vermont and worked on Capitol Hill for two years before escaping to the Rockies to teach skiing for 4 winter seasons.  After breaking his ankle on a white-water rafting trip in West Virginia he settled down and planned a restaurant.  Charlies biggest claim to fame is starting (along with his wife, Julie), owning, and operating two Cowboy Café locations in Arlington for almost 20 years.
Charlie was introduced to the Outdoor Lab in the same manner most Arlington parents are: when his two kids, Caitlyn and Luke, came to the Lab for their grade school field trips. He learned more when Luke spent a week at the summer camp, and then gained an even greater appreciation for the Lab programs by volunteering with his wife (now an APS fifth grade teacher) at several Outdoor Lab open houses.
Charlie still hikes, bikes, plays ice hockey, paddles and tries to return to New England and the Rockies whenever possible.
---
Jessica Leslie
Staff, Outdoor Lab
Jessica Leslie (a.k.a. Ms. Bat) joined the Lab Staff in 2017.  She has a long connection to the Lab as a parent and now as a staff member!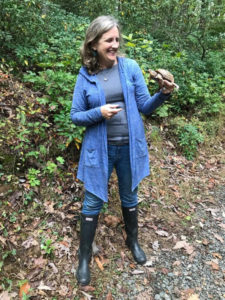 Jessica lives in Arlington with her husband Scott.