The Arlington Outdoor Education Association is a public non-profit corporation who owns and manages the land and facilities of the Outdoor Lab.
Capital Planning for the next 50 years
The AOEA Board and Lab Staff have begun planning for capital improvements to keep the Outdoor Lab at the forefront of outdoor education for the next 50 years.  Committees are assessing current needs, facility limitations, land use options.
Staff Housing- Tiny Houses
To meet an immediate need for staff housing, especially during 5th grade overnights, the AOEA Board has contracted to build two Tiny Houses.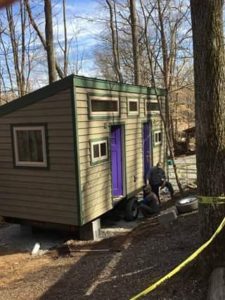 ---
Lab Property
Biscuit Mountain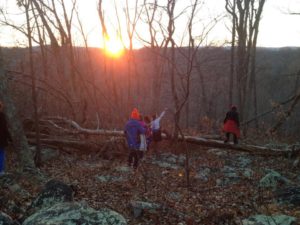 Elevation ____?  Miles of Trails ______?  Types of Geology ____?
Champ Lake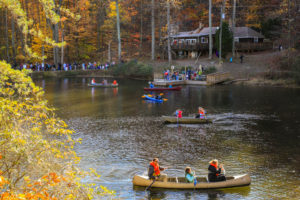 How many acres?  Built by damming _________ Creek?
Meadow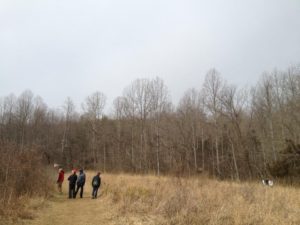 Glascock Gap
The Outdoor Lab property includes the historic Glasscock Gap through the mountains.  Find more info here about how Civil War general JEB Stuart used the Gap during the civil war.
---
Buildings
Animal Lab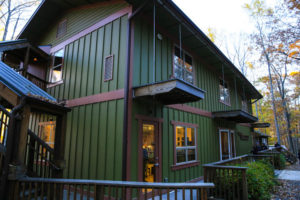 Built in 2010, this Leed Silver certified building houses the Outdoor Lab's animals and provides space for students to learn.
Striker Cottage
Original building purchased in 1967 with the lab property.  The cottage is a ranch home that is the center of the Outdoor Lab housing teaching and eating areas, a professional kitchen, a 2nd story oberservation deck, and staff offices, meeting and sleeping areas.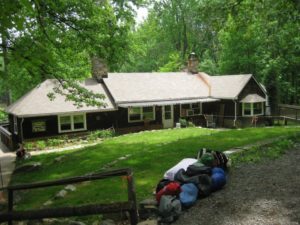 Tent Platforms
 
Bathroom & Showers
---
Science Centers
Stream Science Station
Field Ecology Station
Boat Dock
Fishing Pier
Outdoor Amphitheater
 
Observatory